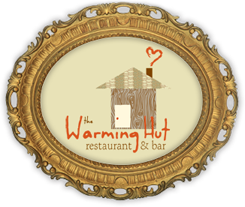 207 N. Main St.
Breckenridge, CO 80424
view map
Mailing Address:
PMB #420, PO Box 7399
Breckenridge, CO 80424
(970) 389.3104 email us
Owner, Stacey Brooks Connolly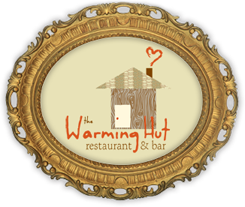 207 N. Main St.
Breckenridge, CO 80424
view map
Mailing Address:
PMB #420, PO Box 7399
Breckenridge, CO 80424
(970) 389.3104 email us
Owner, Stacey Brooks Connolly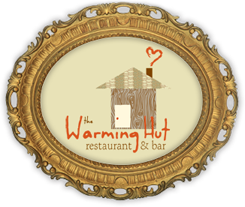 207 N. Main St.
Breckenridge, CO 80424
view map
Mailing Address
PMB #420, PO Box 7399
Breckenridge, CO 80424
970.389.3104 email us
Owner, Stacey Brooks Connolly
We will be closed for the slow fall season from October 6 through November 6
WE WILL REOPEN FOR WINTER 2014/2015 ON FRIDAY, NOVEMBER 7th!
Our menu features local Colorado Sourced, Gluten Free and Vegetarian dishes.
Welcome to "The Warming Hut Restaurant" where our aim and pleasure is to serve you local, seasonal Colorado comfort food in a warm and cozy atmosphere. We strive to source, whenever possible, all the best Colorado produce, poultry, bison, beef, lamb, dairy, other farm specialties, micro-brews, wine and liquor.  Our quaint mountain town of Breckenridge, along with our gorgeous State of Colorado, has so much to offer and we want nothing more than to share that with our local community and visitors alike.
View The Warming Hut Newsletter